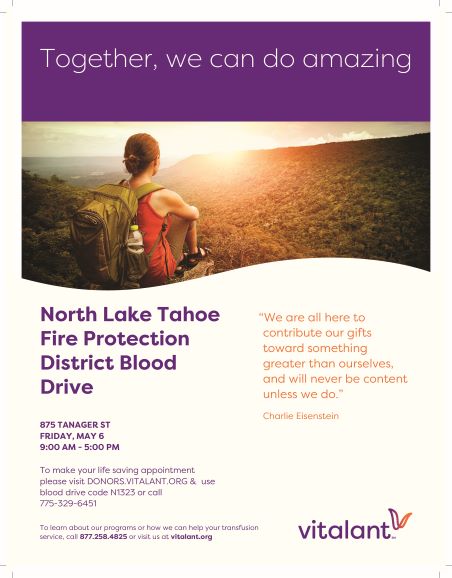 North Lake Tahoe Fire Protection District will be hosting a Community Blood Drive Friday,
May 6, 2022, from 9 a.m. to 5 p.m. at the main fire station located at 875 Tanager Street.
"Help us find heroes." Donate blood on Friday, May 6th.
Food and beverages will be provided courtesy of the Hyatt Regency Resort, Spa & Casino and
Mofo's Pizza.