Message from the Fire Chief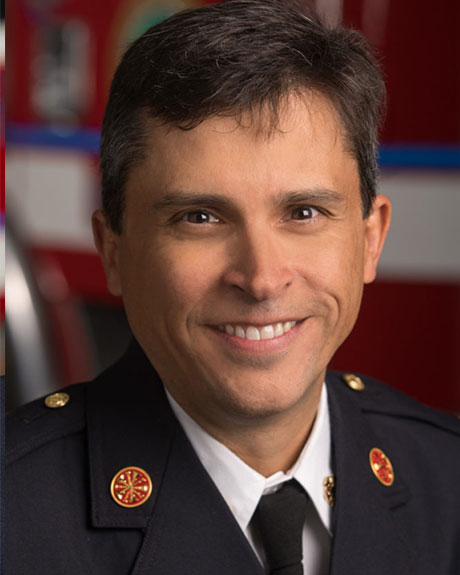 Fall is in the air -- beware of falling pine cones!
Now is a great time to do some end of season yard clean up. If you haven't already had a Defensible Space Evaluation, you still have time to request one. Curbside Chipping Services are also still available, request that service here. The last day to request these services is November 16, 2020.
Do your part and be prepared. For more information on Wildfire Preparedness visit www.tahoelivingwithfire.com.
You can also learn about becoming a Fire Adapted Neighborhood Leader and work with your neighbors to collectively reduce your neighborhood's risk from wildfire.
For more information on Emergency Preparedness visit www.readywashoe.com. Our Emergency Preparedness Brochure is also a very useful information tool.
It is also a good idea to sign up for regional alert notifications.
While we still are enjoying the fall weather and outdoor activities, please be sure to check the weather beforehand and remember that we are still in fire season and fire restrictions are still in effect. Recreational fires, including campfires, bonfires, warming fires, wood fires, charcoal fires, or any other kind of outdoor fires involving solid fuels are not permitted on public or private property including residential properties, vacation/short-term rentals, campgrounds, resorts, and other recreational areas throughout the Lake Tahoe/Truckee region until further notice.
Outdoor pressurized gas appliances are allowed during non-Red Flag Warning days.
Please note: If a Red Flag Warning is in effect, all forms of open flame are prohibited during these conditions. A Red Flag Warning is issued by the National Weather Service (NWS) to inform the public when critical weather conditions exist that may result in extreme fire behavior. For the daily weather forecast, you can click on the 'Fire Weather & Burn Status' in the top right corner of our home page.
We hope this safety information helps you and your family stay safe and be prepared.
Thank you,
Ryan E. Sommers
Fire Chief