MULTIPLE MEDICAL INCIDENTS AT BONSAI ROCK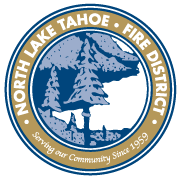 North Lake Tahoe Fire Protection District (NLTFPD) responded to a report of a medical rescue at Bonsai Rock. While our paramedics attended to the patient a drowning occurred at the same beach. M12 responded to transport the first patient while E11, M11 crews hiked down to the drowning victim and took over resuscitation initiated by bystanders.
The drowning victim was transported on a Nevada Department of Wildlife boat to Sand Harbor with our crews resuscitating the patient. The patient was transported by CalStar 6 to Renown Medical Center.
Coordinated efforts like this are only possible by regional response design. A trained and educated public, with early recognition and activation of the emergency response system, providing timely, coordinated care. We would like to thank all our agency partners for their assistance and support: WCSO, Marine 6, USCG, NDOW, Nevada State Parks and CalStar 6.