NEW EMPLOYEE PROFILE: RICHARD TEMPLEMAN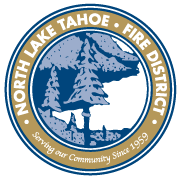 We are extremely excited to welcome Richard Templeman to our North Lake Tahoe Fire family!
Richard comes to us with 11 years of experience as a paramedic. Starting out as an EMT in 2010, he then attended paramedic school in Flagstaff, Arizona, and took his first job as a critical care paramedic in Louisiana. He has experience as a critical care paramedic in Texas, Arizona, and most recently Reno, Nevada with REMSA/Care Flight.
Richard lives in Sparks Nevada with his wife Michelle, two boys, Hank the pup, and Jacopa the cat. He enjoys jiu-jitsu and everything outdoors including trail running and hiking.
We are happy to have you with us, Richard, welcome!