WATER SAFETY AT LAKE TAHOE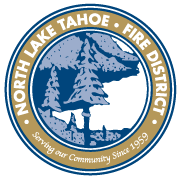 Incline Village, NV - The North Lake Tahoe Fire Protection District (NLTFPD) is warning of an increased risk of water rescues at Lake Tahoe due to the cold water temperatures. The water temperature at Lake Tahoe is currently 67 degrees, which is considered cold water. Cold water can quickly lead to cold water shock, swim failure, and hypothermia, which can be deadly.
"We have already responded to several water rescues this summer," said NLTFPD Fire Chief Ryan Sommers. "We want to remind everyone to be aware of the dangers of cold water and to take precautions to stay safe."
Here are some water safety tips for Lake Tahoe:
Always wear a life jacket. A life jacket is your best protection against drowning in cold water.
Enter the water slowly and feet first. Cold water shock can cause a powerful gasp reflex, which can make it difficult to breathe.
Never swim alone. Have a friend or family member with you in case you need help.
Check the weather forecast for wind conditions. Strong winds can make it difficult to swim and boat.
Be aware of the red flag warning status. A red flag warning indicates high fire danger, which can also make water rescue more difficult.
File a float plan. Let someone know where you are going and when you expect to be back.
Here are some additional tips for staying safe in cold water:
Dress for the water temperature, not the air temperature. Wear a wetsuit or other appropriate clothing to stay warm.
Avoid alcohol and drugs. Alcohol and drugs can impair your judgment and coordination, making it more difficult to stay safe in cold water.
Know your limits. If you are not a strong swimmer, do not go into the water alone.
Be prepared for anything. The weather can change quickly at Lake Tahoe, so be prepared for anything.
The NLTFPD is committed to keeping our community safe. If you see someone in trouble in the water, call 911 immediately.